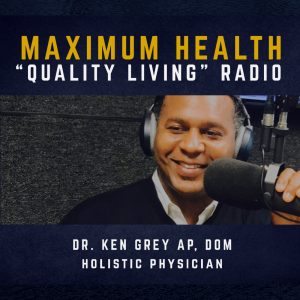 Dr. Ken sits down with Founder Campbell Ferrell to discuss The Plastic Pandemic, Ocean Clean Up Initiatives and doing our part.
Listen to MAXIMUM Health Radio with Dr Ken on NPR
Every Friday 7PM 88.9 fm WQCS
88.9 fm WQCS – NPR every Friday @7 pm
National Public Radio
WHERE TO FIND ME:
Twitter: @drkenkgrey
"It is my dream that patients will visit their Doctors and instead of asking: What will you give me? They will ask: What will you teach me?
– Dr. Ken AP, DOM
Podcast: Play in new window | Download